Frank's Landscaping LLC begun as a residential lawn maintenance company. Over the years we have evolved into a much larger multi-faceted company, but we have not forgot about our roots. We understand our residential clients always want their property to look professionally maintained. From changing directions of the mower lines to edging all hard surfaces and even around mulch beds, we know what it takes to provide an exceptional lawn maintenance service.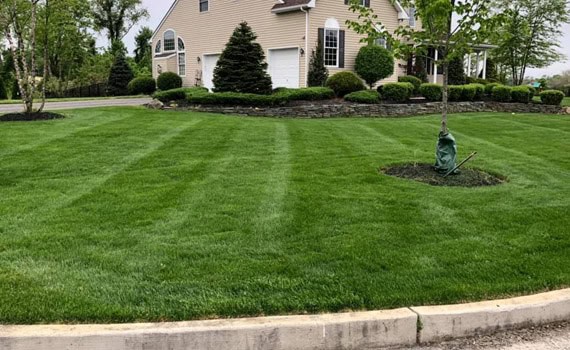 Lawn Care
Frank's Landscaping was built with the goal of providing that wow factor. Clients enjoy coming home from work on a Friday and seeing their lawn look like a golf course, with perfectly striped lines and a clean and debris free lawn. We focus on the details, and in turn leave our clients with a beautiful lawn.
Lawn Maintenance
Frank's Landscaping uses a multi-faceted approach to lawn care. Mowing is an important part of lawn health but just as important is maintaining the proper nutrient and water levels for a lawn. We use all this information in designing tailored lawn maintenance programs for our clients. We also recommend signing up for our fertilization and pesticide program which allows us to further the health of your lawn.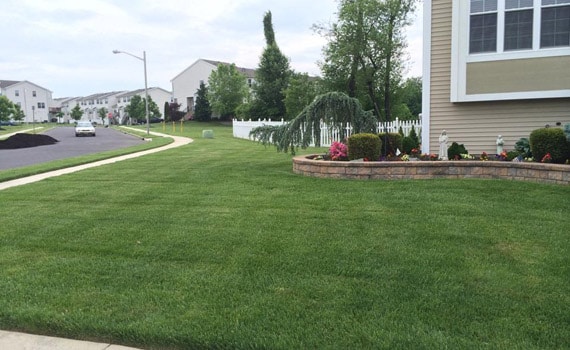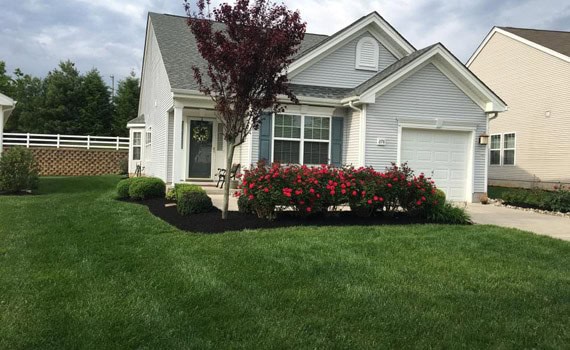 Lawn Appearance
Frank's Landscaping understands the want to have a lush, green, and vibrant lawn. Most people notice the landscaping and lawn condition when pulling up to a property. Our goal is to have your property the envy of the neighborhood!
Our Residential Lawn Maintenance Services Include:
Weekly Lawn Cutting
Lawn Trimming
Lawn Treatments
Lawn Mowing
Fertilization Program
Aeration
Seeding
Sod Installation