Frank's Landscaping LLC offers a custom fertilization program tailored to your lawn. We first evaluate and inspect your turf. We look for any existing conditions and possible problems that exist in your lawn. Then, our knowledgeable and state certified staff adjust our fertilization plan to the specific needs of your turf. Not every lawn is the same, and we understand that a healthy, lush, and green lawn is important to our clients.
Healthy Lawns
Frank's Landscaping prides itself on providing exceptional turf services. We understand it is a process to bring the best out of your turf. From watering recommendations, to soil tests, and monitoring nutrient levels, it is a multi-faceted approach that helps us deliver these results.
Dethatching, Aeration & Seeding
Frank's Landscaping knows the importance of managing thatch and aerating and seeding your lawn yearly. These services help your lawn in several ways. Making sure your lawn can absorb nutrients and water properly. Secondly, aeration promotes root growth and water penetration leading to deeper roots and better nutrient uptake. Lastly, yearly over seeding helps to continually thicken your turf and eliminate any bare spots.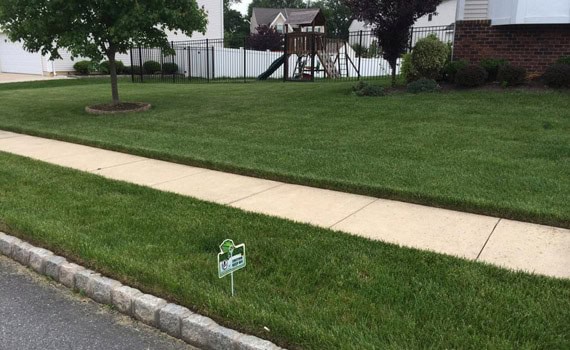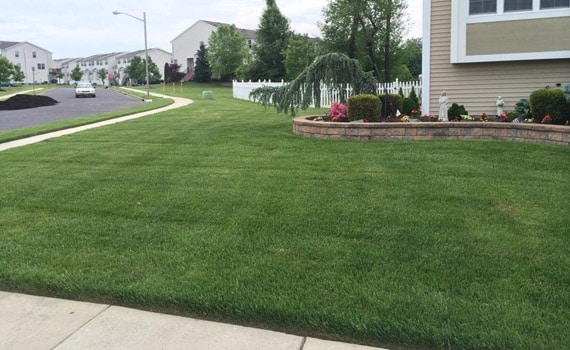 Turf Management
Frank's Landscaping can handle all your lawns needs. From our fertilization & pesticide program to our weekly lawn maintenance program, we deliver results. We also provide watering recommendations and can adjust your sprinklers based on the time of year and water needs of your turf. Our comprehensive turf program is truly catered to each individual client's yard.
Our Fertilization Program & Pesticide Services Include:
Fertilization Applications
Pesticide Applications
Weed Management
Pest Management
Aeration
Seeding
Dethatching
Lawn Service
Watering Schedule