Frank's Landscaping LLC has an experienced concrete division to handle our client's vast needs. We offer a variety of concrete services including foundations, footers, curbing & gutter, concrete walkways, concrete driveways, patios, and stamped concrete. Our clients include various home builders, general contractors, and homeowners. We have a versatile division that is properly equipped for all aspects of concrete site work.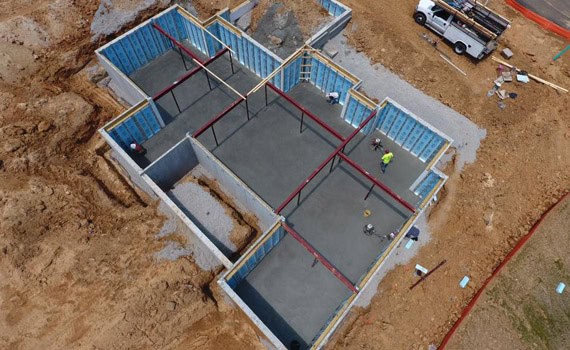 Concrete Foundations
Frank's Landscaping works with various builders throughout the tri-state area providing concrete & foundation work. Our concrete crews perform excavation, forming, site grading, and the pouring of foundations. We have a variety of earth moving equipment including, excavators, backhoes, skid steers, and dump trucks.
Concrete Driveways, Aprons, & Sidewalks
Frank's Landscaping performs residential concrete work for clients all over the South Jersey region. We perform various services involved in the concrete process. From removal of old or cracked concrete, to installation of a proper base material, and pouring of concrete driveways, walkways, and aprons. Our crews also properly grade, install topsoil, and seed after our concrete work is complete to leave our clients property as it was before the work was performed.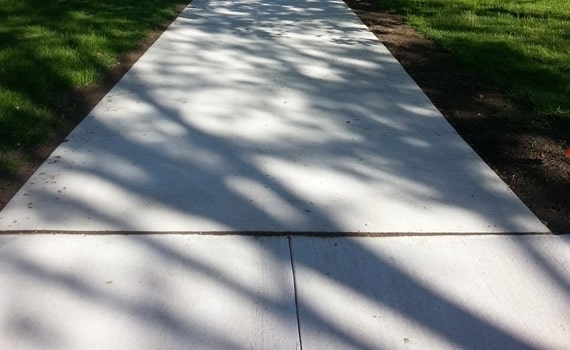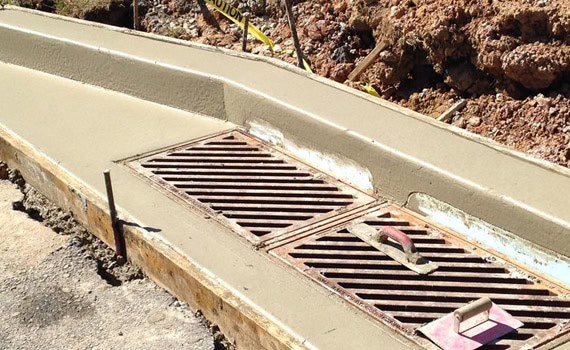 Curbing & Gutter
Frank's Landscaping has the experience to handle all aspects of a concrete construction build. From curb & gutter to 1,000's of linear feet of sidewalks for an entire development. We are a trusted resource for all your concrete needs.
Our Concrete Clients Include:
Home Builders
General Contractors
Big Bog Retail Locations
Industrial Distribution Centers
Commercial Locations
Homeowners
Property Management Companies
Our Concrete Services Include:
Foundations
Footings
Curb & Gutter
Sidewalks
Aprons
Driveways
Stamped Concrete
Patios
Raised Concrete Porches
Concrete Steps